Yorkshire Terriers, or "Yorkies" for short, are a popular small breed known for their loyalty, intelligence, and affectionate personalities. However, if you're a Yorkie owner, you may find yourself wondering whether it's safe to leave your furry friend alone while you're out running errands or at work. So, can Yorkies be left alone?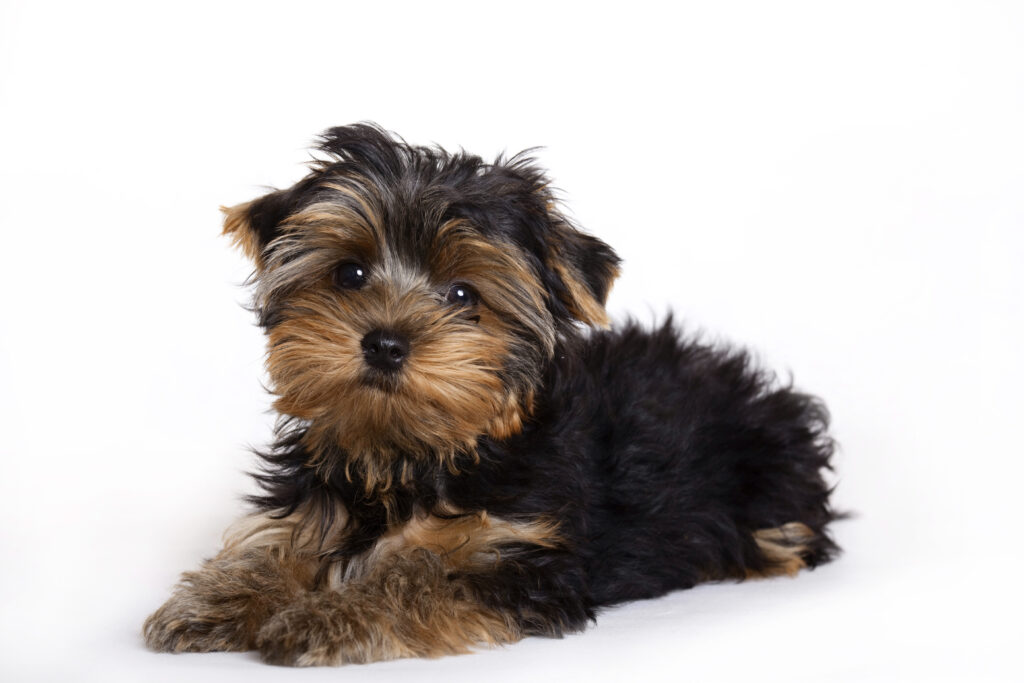 The answer is not a simple yes or no. It depends on several factors, such as your Yorkie's age, temperament, and training. In this article, we'll explore these factors in more detail, and provide tips for keeping your Yorkie safe and happy while you're away.
Understanding Your Yorkie's Needs
To determine whether your Yorkie can be left alone, it's important to understand their needs. Like all dogs, Yorkies require regular exercise, potty breaks, and feeding.
Depending on your Yorkie's age and activity level, they may require more or less exercise and playtime. It's important to establish a consistent routine for your Yorkie, so they know when to expect these activities.
Additionally, Yorkies are known to be prone to separation anxiety. This means they can become anxious, fearful, or destructive when left alone for extended periods.
Symptoms of separation anxiety in Yorkies can include:
excessive barking
destructive behavior
accidents inside the house.
If your Yorkie exhibits these symptoms, it's important to address them through training and behavioral modification.
To prevent separation anxiety and keep your Yorkie happy while you're away, you can provide them with mental stimulation and toys to keep them occupied. Puzzle toys, chew toys, and interactive toys can all provide entertainment for your pup and keep them mentally stimulated.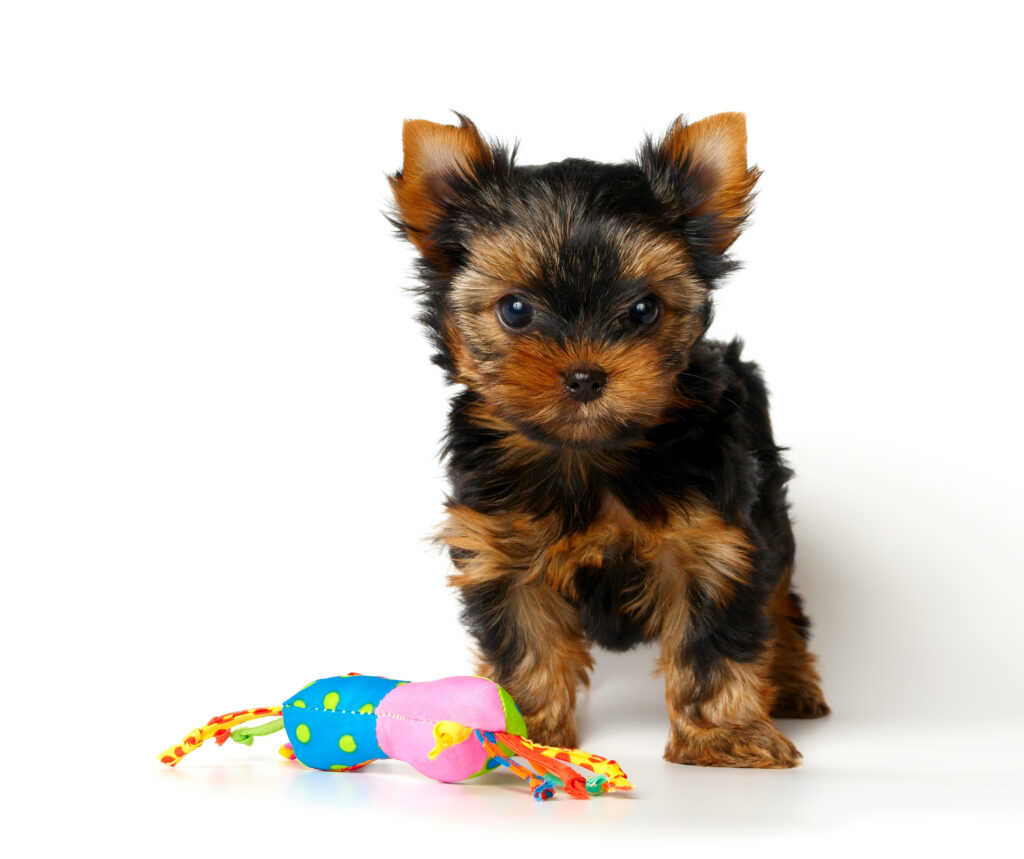 Training Your Yorkie to Be Alone
Training your Yorkie to be comfortable when left alone can take time and patience, but it's essential for their well-being and your peace of mind.
Here are some tips for training your Yorkie to be alone:
Start small: Begin by leaving your Yorkie alone for short periods of time, such as 10 or 15 minutes. Gradually increase the length of time you're away to help your pup become more comfortable with being alone.
Create a comfortable space: Designate a safe and comfortable space for your Yorkie to stay while you're away. This could be a crate, a pen, or a designated area of your home. Make sure the space is free from hazards and has access to water, food, and toys.
Use positive reinforcement: Reward your Yorkie with treats and praise when they exhibit calm behavior while you're away. This will help them associate being alone with positive experiences.
Leave distractions: Provide your Yorkie with toys and other distractions to keep them occupied while you're away.
Stay consistent: Consistency is key when training your Yorkie to be alone. Stick to a routine and avoid sudden changes to your pup's schedule or environment.
By following these tips, you can help your Yorkie become more comfortable being alone and reduce the risk of separation anxiety.
However, if your Yorkie continues to exhibit signs of anxiety or destructive behavior while you're away, it may be necessary to seek the help of a professional dog trainer or a vet.
Alternatives to Leaving Your Yorkie Alone
If you find that your Yorkie is not comfortable being left alone, there are alternative options you can explore. One option is to hire a pet sitter or dog walker to come and check on your pup during the day. This can provide your Yorkie with companionship and a break from being alone.
Another option is to enroll your Yorkie in doggy daycare. Doggy daycare can provide your pup with socialization and playtime with other dogs, which can be beneficial for their overall well-being.
If hiring a pet sitter or enrolling your Yorkie in daycare is not feasible, you can also consider bringing your pup with you when you go out. Many stores and businesses allow dogs, and you can also bring your Yorkie on outdoor excursions such as hikes or trips to the park.
Remember, a happy and well-adjusted Yorkie is a product of consistent training, attention, and love. By providing your furry friend with the necessary care and attention, you can ensure that they remain safe and content even when you're not at home.
FAQs
How long can a Yorkie be left alone? Adult Yorkies can be left alone for up to four to six hours, while puppies and senior dogs may require more frequent attention. This will vary depending on age, temperament and training.
What are the signs of separation anxiety in Yorkies? Signs of separation anxiety in Yorkies may include excessive barking or whining, destructive behavior, accidents in the house, and refusal to eat or drink.
What should I do if my Yorkie has separation anxiety? Consult with your veterinarian and consider working with a professional dog trainer to help your pup overcome separation anxiety.
How can I train my Yorkie to be comfortable when left alone? Try these tips for training your Yorkie to be comfortable when left alone, such as starting small, creating a comfortable space, using positive reinforcement, leaving distractions, and staying consistent.
Are there alternative options to leaving my Yorkie alone? Yes, there are alternative options such as hiring a pet sitter or dog walker, enrolling your Yorkie in doggy daycare, or bringing them with you on outdoor excursions or to dog-friendly businesses.
Can Yorkies be left alone outside? No, Yorkies should not be left alone outside, as they are small and vulnerable to predators and weather conditions.