We challenge you to take a great yorkshire terrier picture! View these pictures below and then send in your own.
This is a picture of our very own cowboy Harry. Isn't he cute?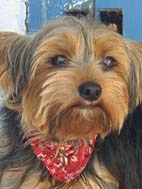 ---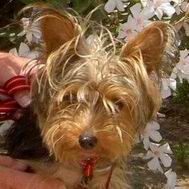 This is Pelusa one of Harry's friends. If you would like your yorkie to become one of Harry's friends please contact us.
---
Now this is Biscuit. If you ask me he looks a bit cold in all that snow! Maybe someone could buy him something to wear for the cold from our Yorkie clothes pages!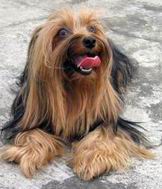 ---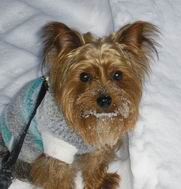 The latest yorkshire terrier picture – this is Odie. As you can see he is also in the snow, but won't be as cold, check out the cute jumper he is wearing!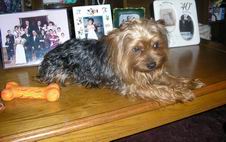 Odie again. But on a coffee table this time with his favorite toy beside him.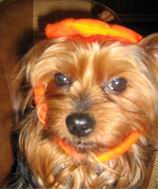 Odie is sporting a pumpkin hat in this picture. Isn't he great!
---
Everybody, meet Tinkerbell! She is just 11 weeks old. Her owner says she is a bundle of joy and gives them lots of kisses and cuddles and is just growing every week. We can't wait to spend Christmas with our gorgeous tinkerbell!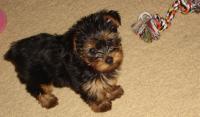 ---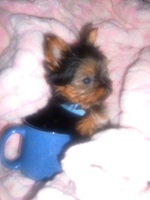 Check out this cutie we've just had sent in! Her name is Bella. She is 10 weeks old and her owner says she has the greatest personality. She is their precious girl!
---
Check out this cute latest addition! He's just 10 weeks old and as his owner says a little sweetheart! His name is Rocky Balboa!
---

Hey all! Check out Tater. She is just 7 weeks old and her owner says she 'is a bundle of energy and is rarely still long enough to have a picture taken! She loves getting dressed up.'
---
Everybody meet Kacha! She was bought when her owners were stationed in Germany, and I must agree with her owners when they say that she is quite the cutie-pie! She has travelled to lots of places and has added a lot of enjoyment to their lives. We are also told that her favorite place so far is Paris – she loves those outdoor cafes!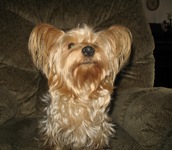 ---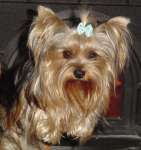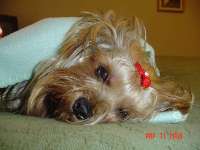 This is Ginger. She loves to be loved. She is quite spoiled!
---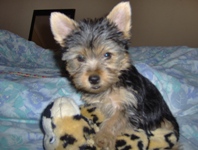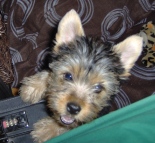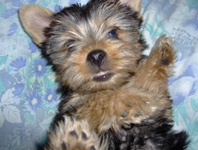 I would like to introduce Zoe Bothma. Her owner says: "She is my 12 week old, angel-face Yorkie. She is extremely energetic and playful! She is the love of my life and the centre of my universe!"
---