by Anna Lane
(Brunswick, GA )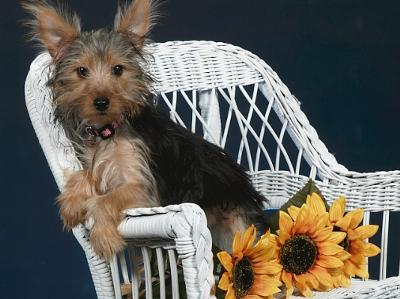 Sammy striking a pose
This yorkie picture was taken the day after we got Sammy. He was 4 months old.
My family had church directory pictures and I did not want to leave him alone on his first day at his new home so we took him with us.
Everyone went crazy over him and now he is IN the church directory.
There is never a dull moment with Sammy around!