by AJ
(New Jersey)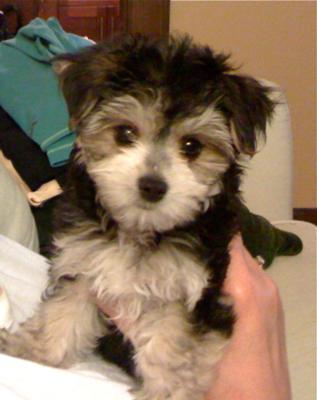 Bean at 8 weeks

Bean at 4 months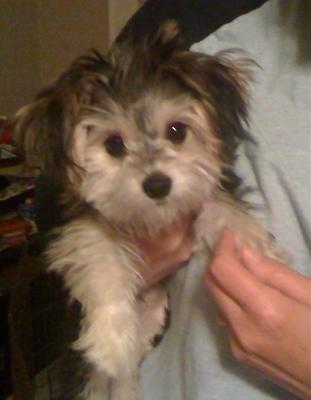 Scruffy Bean - 5 months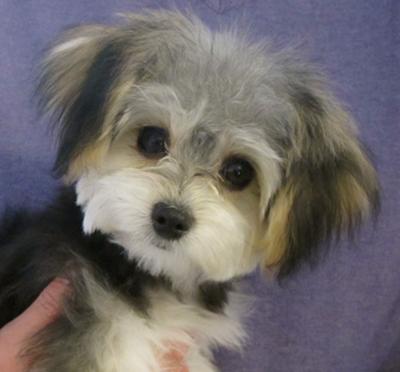 Scruffy Bean groomed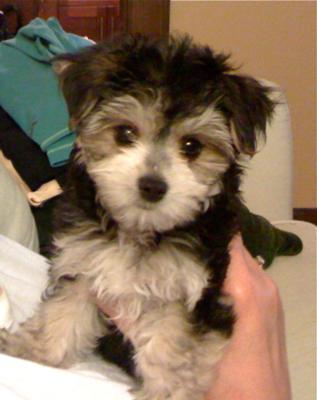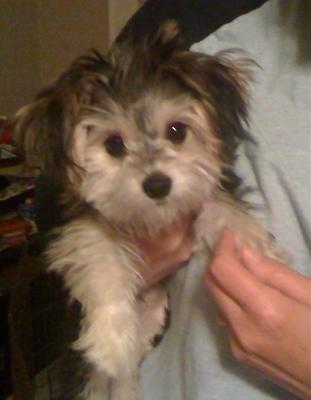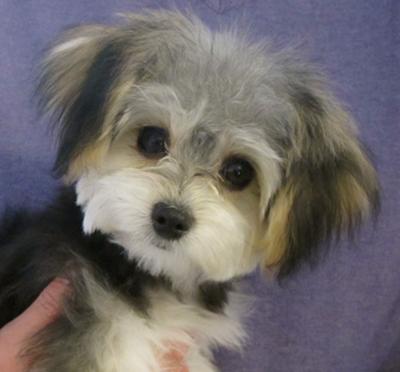 Bean is the cutest dog ever. She is the center of attention, very connected to people, eager to play with most anyone and loves to lick faces – especially the nose.
She is bright and learns what she wants to learn quickly.
Being stubborn, Bean is determined to climb on the back of the couch and chew on the rug. She loves anything she knows she's not supposed to have – like socks, slippers and cloth napkins.
But I don't think she really wants anything more than for us to chase her. Teaching her to respond to a clicker has helped in this instance ALOT.
She has a bit of a rough time with house breaking – mainly in the poo department.
At times it's as though she's always in a hurry to get it over. She runs off her grass pad too quickly dropping small pieces of poo. (hard to see, easy to step on without realizing.)
She whines a bit (when she wants out of the kitchen) which sounds more like a bird warbling than a dog. She has only barked a dozen or so times and only at something that startles her. We are very happy about this.
Although we were hoping she would stay mostly black, her head is getting more and more silver and her ears brown.
Other than how smart she is, it's hard to see any poodle in her.
At 8 weeks she weighed 2 lbs. At 6 months she weighed 5 lbs.
My husband and I find Bean to be the delight of our day!