by Terry Davis
(fresno Ca)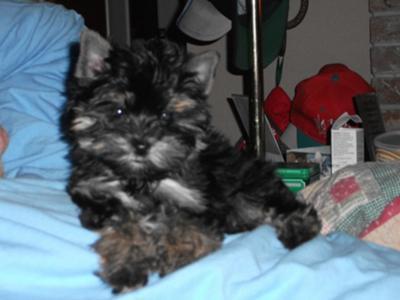 Question
I have a precious little girl Carlie, she is almost 14 weeks, weights 1 lb 14 oz. She is potty trained she is the sweetest thing.
When I am holding her she wants to bit on me….all the time…What do I do?
Answer
This is a phase that all pups go through. You need to assert yourself as the dominant one and let her know when she is doing something that is not acceptable.
When you are holding her and she starts biting you say a frim NO and set her down. Ignore her until she starts behaving. Keep on doing this and be consistent so that she realises this will not be tolerated.
You can also try using a spray bottle filled with water so that when she does start biting you spray her, this will shock her enough to stop.
I hope this helps, if anyone has any other tips please share them with us.
Oh and thank you for that cute photo 🙂