by Carmen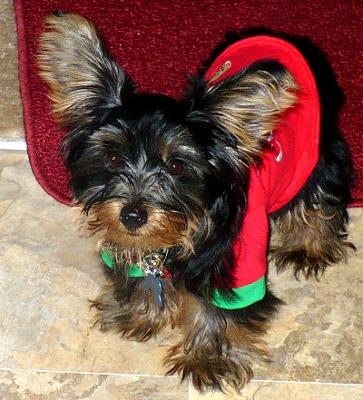 Me and my husband (David) are first time yorkie owner.
He is less then 6 months old, about 3 lbs; his name is Charly "the nibbler". He has silk hair and a very cute face. The hairs around his face make him look like he has a permanent smile and the lighter colored hairs highlight his eyes, nose and paws.
Charly is my new precious puppy that we got about 2 1/2 month ago, after losing my chow mix dog that I had for about 14 plus years. He is a great addition to my family that loves dogs.
-Carmen