by Jean
(Pleasanton)

Coco Sun bathing
I named my yorkie Coco Chanel (Coco for short) because I love the designer. I also watched the Movie and they have a song about a dog named Coco lost in the Trocadero.
---
by Jean U
(Pleasanton)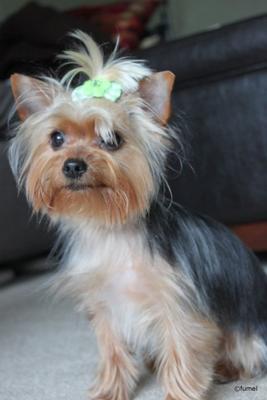 looking at the camera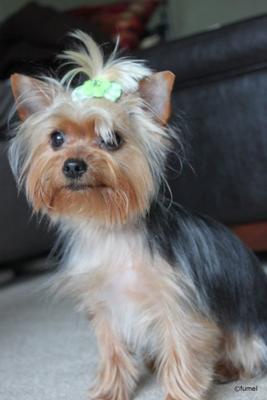 ready to go to a party!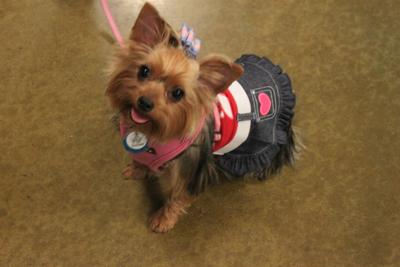 During her puppy graduation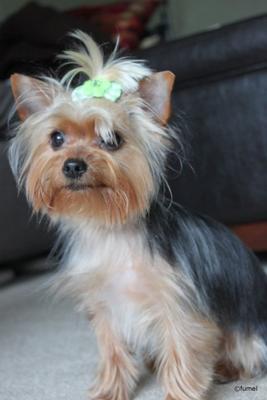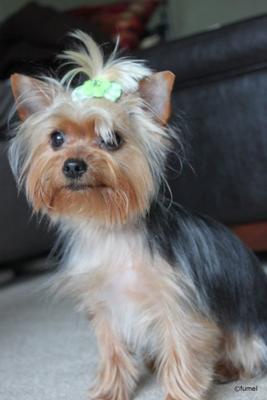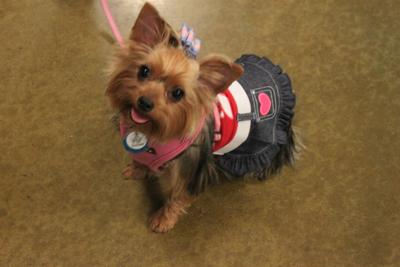 This is our Precious, sweetest Yorkie Coco.
She is 13 months old and loves to cuddle with her Mama and waits by the door for her Dada to come home for work every single day.
We are so blessed to have her in our lives. She is our baby and we love her dearly.
She just got groomed on this picture.