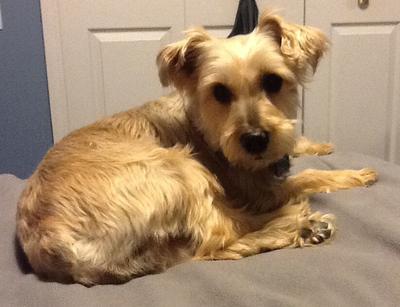 Cody is my 10 year old buddy. He has a wonderful personality and makes friends with all kinds of people and animals.
Children aren't a problem nor are other kinds of pets. He loves all other dogs, and tends to ignore smaller animals. I have had many small pets, and he's never hurt any of them.
He was house trained in four short days. He's highly intelligent and loves training. He currently knows over 20 commands. From sneezing on command, to playing dead. He even knows his left from his right paw.
He is quite sensitive and doesn't like it when people get mad at him. If another dog in the area does something wrong, my dog will hide because he knows good behavior from bad.
He's very affectionate and loyal.
The only bad thing I can say about the breed is his fear of strange things. He hates fireworks, car rides, and bubble gum for some reason.