by Debbie
(Tipton, MI)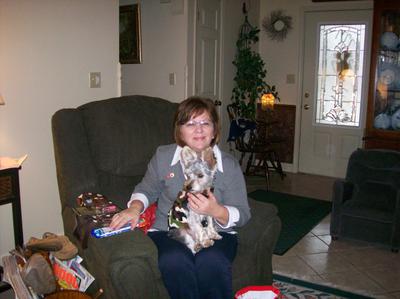 We adopted Cooper at the age of 8 months after we lost our 17 year old poodle mix.
He is now 4 years old and is 11 pounds. He is a wonderful addition to our family.
We have his body groomed like a schnauzer and his head like a Yorkie.
He is very intelligent and a very quick learner. He adores our grandson and has endless energy. He is the perfect snuggler and very loving.
He is very vocal which may be the only negative thing I can say. Although his jumping was an issue when we first brought him home, with Lots of work, he has gotten better.
I would recommend this breed to anyone who is looking for a hypo-allergenic small breed dog!
Simply click here to return to Snorkie.