by Natalie
(Indiana)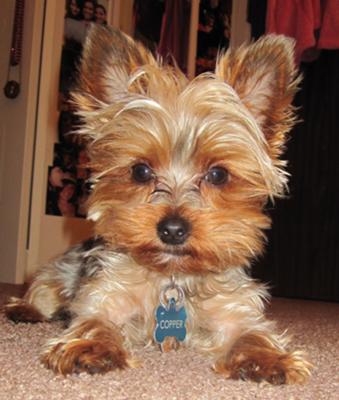 Copper!
Copper is energetic 6-month old little yorkie that never leaves my side.
He thinks he is a big dog that can protect me from anyone, he is five pounds…just don't tell him.
He loves everyone though, and for a small dog, he is not yappy at all. I am very spoiled with him.
He is FINALLY getting potty trained. It has been a struggle, but I have a bell on the door and now he knows to hit it when he wants to go outside…or he just wants attention.
I love him so much, and he has truly blessed my life in just the four months that I have had him.
He is smart, loyal, and everyone loves him.