by Dottie
(Eddyville, KY)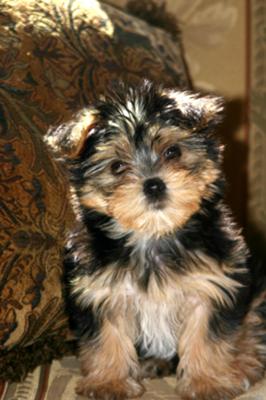 what's up mom?
Emmie is just 10 weeks old, a beautiful little "Morkie".
I have a Yorkie named Bizzie who is 11 years old and very loving most of the time.
I decided to go with a little morkie this time but she is so adorable and darn cute that you just want to hold her all of the time.
She looks like a little fluff ball and may be double coated.
Full of energy and loves to run!