by Rachell Marie
(Melfort)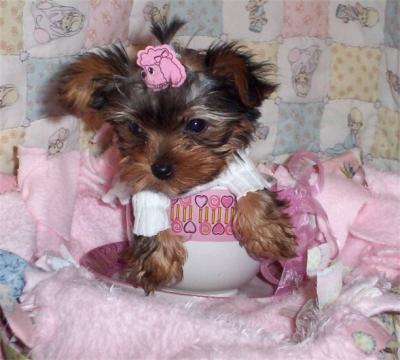 priness
This is our little girl, Miss Chevrolet Wellington. She is a teacup yorkie and weighs a big 3.5 pounds. She is the most lovable girl in the whole world….she is the best lil man! He is loving and cuddly. Very high maintenance but I love it!
She brings us much happiness and we love her very much. THE most adorable yorkie ever!!!! she was rescued from a puppy mill and taken to a local animal shelter.
The sweetest puppy ever!!!!