by Stephanie
(Bloomington, IN, USA)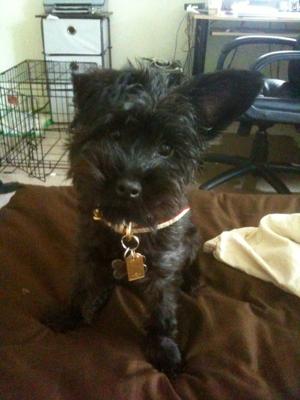 Kaka 8 months
Our yorkipoo is currently 8 months old and he absolutely loves to play with anything we give him.
He did not eat very often when he was around 4-6 months and it worried us, but now he grows up just fine.
He likes to go up the stairs although he cannot go down by himself if it is too high.
Kaka also loves to be out in the air, especially when we bring him out for a walk.
He is very well behaved when he wants something, but too hyper when he meets strangers, especially girls.
It's a very pleasant experience having him in the family.