by Angela
(Roanoke, Va 24012)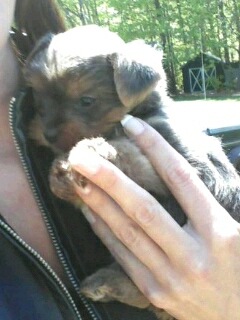 I haven't brought my little Kassie home yet but she will be coming home on Aplril 29th.
I am very excited to finally have this bundle of joy but I am also not in denial I know these dogs can be difficult to train.
My mom has one she is almost a year old and she will use the bathroom outside but then she comes right back in and pee's in the floor.
Any advice anyone could give me would be wonderful. My email is [email protected]