by Anyacelis
(Bronx, NY)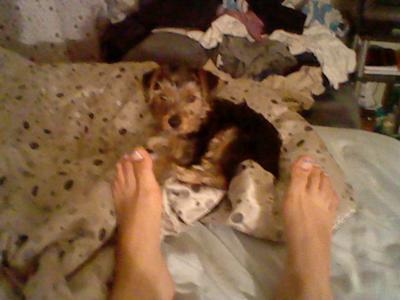 So my mother and i were waiting in a store for the breeder to bring us our yorkie.
As we waited I told my mother we should name her kibbles. My mother refused as in her own words " no no! we are NOT naming her kibbles!
About 30 seconds later the breeder walked in with a yorkie pup and i stated "there she is" my mother turned around and jumped and saw her face and yelled "KIBBLESSSSSSSSS!!!!!!"
I looked at her like i cant believe her lol. I knew she was a kibbles and it just make me laugh everytime i think about it.
That is how our yorkie got her name.