by Julie
(Cypress Texas)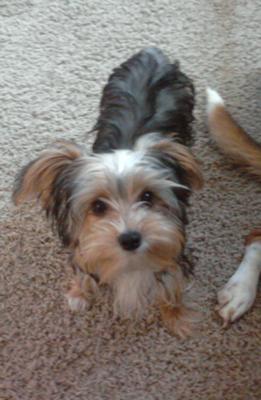 Miss Maly Pockets
Maly is my 7 month old princess. Maly means "small" in Czech.
My husband told me I was not allowed to have any more human babies, so I got me a little tiny yorkie puppy.
She has so much energy, and bosses around our other two, much biger dogs.
She has no idea how tiny she is. At night she sleeps curled right between my husband and I..she has been such a joy.
I could not imagine my life without her!!!