by Shelley
(Indiana)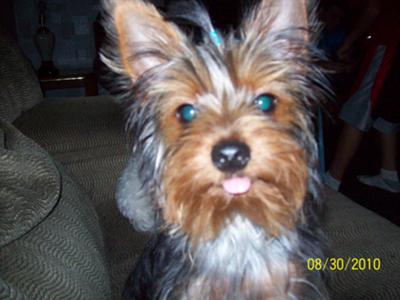 This is Max sticking his tongue out he is so cute.
My Max goes with me just about everywhere he follows me around the house.
He can be asleep and if I move to another seat in the house he will get up come over lay by me and go right back to sleep.
The housebreaking has been a real struggle.
Max goes in the morning to be neutered and has to stay over night at the vet dont know how he will do being away from me that long or vise versa.