by IvoryIllusion
(Qatar)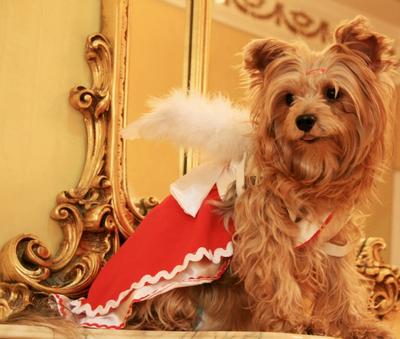 I still can't believe that Miel is gone. Five days have passed and yet it still hurts so much. I feel like she is at the vet clinic and will come back. I miss her so terribly. Some people can't get how it feels to lose a pet. They think it's an easy simple matter. It isn't that simple. It's as hard as losing a person and sometimes even harder. Miel wasn't only my dog, she was my sweet little baby, my happy pill, my light on a dark day, my all time companion and friend, she simply was everything at a time when I had nothing. She gave me emotional satisfaction, fulfilled the need of the motherhood in me.
I miss her innocence, her round button like eyes, her wagging tail and sweet kisses.
She left taking a huge chunk of my heart with her, all the tears in the world wont be enough to make it any easier.
Wherever I look in the house I see her, not a corner that she hasn't had a memory in. The couch were she squeezes by my side, the car where she sleeps on my lap, the kitchen where she waits for her food, the toilet where she opens the door and scare me…. endless places and memories.
I am sure if she was here she wont allow me to cry, she never liked it. She would lick me and do anything to change my mood, but now she isn't here anymore….
The past two months were very hard, she was very ill and it killed me to see her slowly fade away while I watched unable to do anything to cure her…
That phone call from the vet was hard to hear "Miel might not live through the day, you better come and stay by her side". I went crying all the way there, and saw her. She wasn't aware of anything, didn't even know I was there. The Vet placed her on my lap and left me with her for a moment. I was saying goodbye to my baby… Then I decided it was time to let go, it was time for her to rest… I kissed her, I can't remember how many times before the vet put her to sleep… It was the most painful hours in my whole life… And still, I ask myself, if only I waited little longer… maybe… but then…facts has no maybe…
Miel, I miss you my dubdub, I will always do as long as I live…I never loved a pet like I loved you… May we be joined in the afterlife where I will love you for eternity not to worry about death separating us ever again!