by Gina
(Oakton, VA)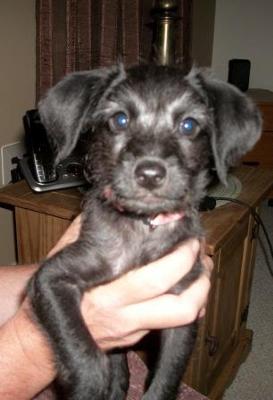 May 20, 2011
Missy is 4 months old and we got her from a Rescue when she was 10 weeks old.
She now weighs 5 pounds and is 9 inches tall. She is a busy girl.
She loves to eat bugs, roll in the grass, play with her toys and sleep in our laps.
She is almost completely housetrained, and can do many tricks now.
She doesn't look like most Yorkie Poo's that we have seen pictures of.
Simply click here to return to Yorkiepoo.