by endang
(Jakarta-Indonesia)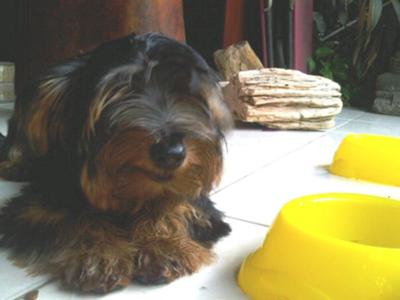 First morning on the terrace
He is around 3 months old and has been with us 1 week only. He has travelled by train all the way from Surabaya to Jakarta (Indonesia).
We name him Stitch like the alien in the movie: Lilo and Stitch.
He's a very curious little yorkie, eating a lot and only cried the first night.