by Jennifer
(Bronx,Ny)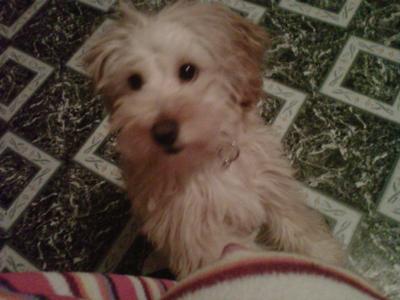 My Princess 🙂
I have a 5 month old Yorkiepoo. Her name is Blondie.
I don't train her because I want her to feel free and just be herself.
She's very energetic; loves to play all day non-stop.
She's also very loving and caring & I wouldn't ask for anything else * Love Her!