by Sandy Larsen
(Dade City, Florida)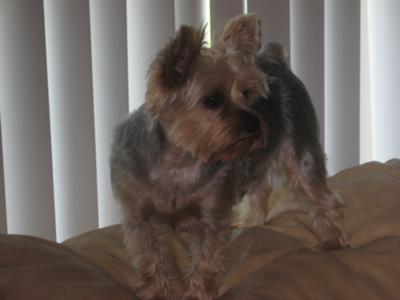 Dog on guard!!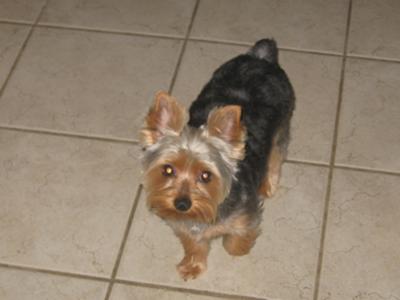 Can I have a treat...please?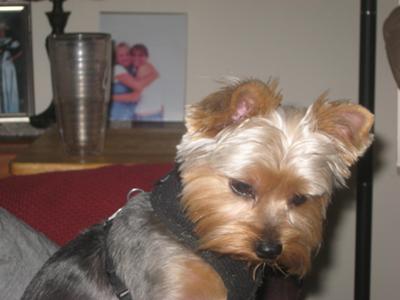 I'm just so cute!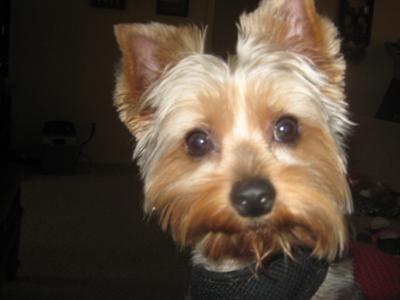 You talking to me!!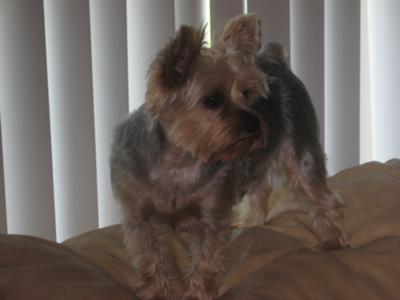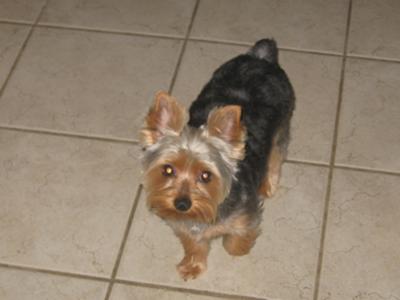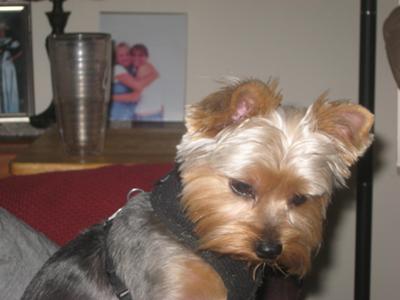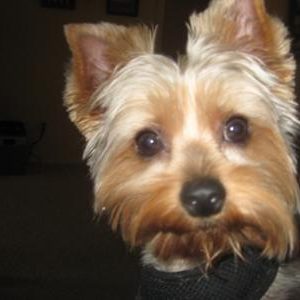 Our Yorkie Gizmo is 12 months old and he loves to steal his daddy's socks and chew, chew, chew.
He is always looking for something to get into.
He does not bark unless he wants food or wants you to throw one of his toys. We have another larger dog and Gizmo will chase her around the room and if she tries to get him he will hide under the bed or run behind the sofa and then peek around the corner to see if she sees him.
Gizmo is so fun. If I am down he makes me laugh.
He is a big part of our family and we love to tell our stories about him.
When he was younger he was black and tan, but now he is turning silver.
He is our little yorkie boy 🙂