by Sandy
(Middle Island, NY, USA)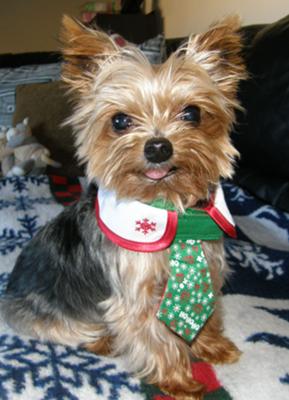 Happy Holiday's
Peanut was rescued from a puppy mill and taken to a local animal shelter.
He was estimated to be about 10 years old and so no one wanted to adopt him.
I took one look at him and it was love at first sight!
He has been a part of our family for almost 2 years now and everyday I am thankful that he is in our lives.