by Sujata Gooljar
(Bronxville, NY)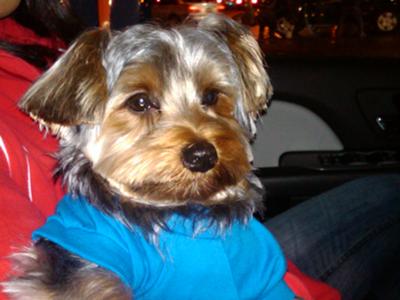 Romeo going to the car wash
Romeo is 9 months old and was born in Arizona.
Like many Yorkies I know, he is a very "picky" eater but I am happy he loves raw fruits and vegetables!
He loves the outdoors and can be possessive with his toys!
Romeo does not like being alone and makes the most pitiful crying sounds if he believes that he is.