by R Meyers
(Florida)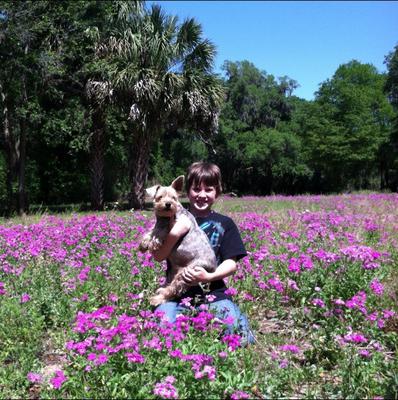 Dixie Mae in the Spring flowers

Dixie Mae loves to swim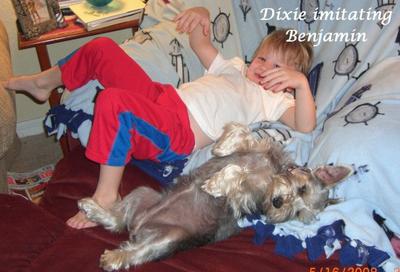 My son playing with Dixie Mae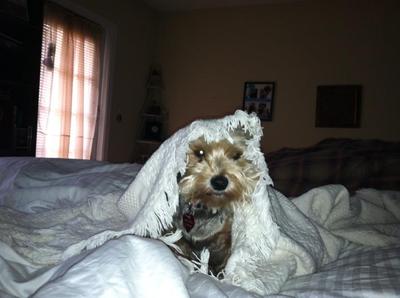 Dixie Mae loves to sleep under the covers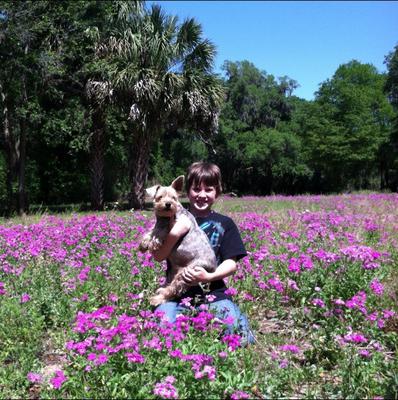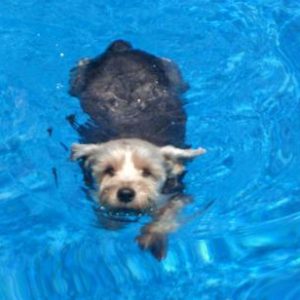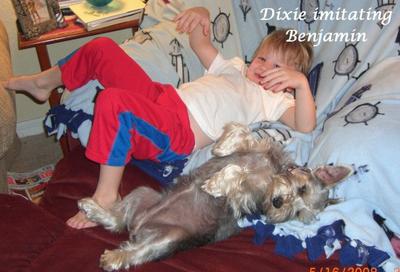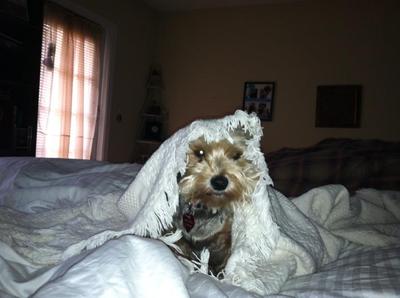 Dixie Mae is 5 years old and is so adorable. We love her so much. She has to be with the family all the time.
She sleeps with my husband and I and also will go into our son's room and sleep with him. She has to be touching you at all times.
If we are in the pool so is she. We just had to put our ole boy Luke down. Luke was a 15 year old poodle and we miss him so much. Dixie Mae misses him too. At Christmas we put our 19 year old cat down also. So Dixie Mae has lost her four legged friends and I know she misses them much.
We are looking for another snorkie to add to our family and have yet to find a breeder close to us. We would love to have another. Dixie Mae is a joy to our hearts. Her right ear never stood up but always flops down. Her trademark.