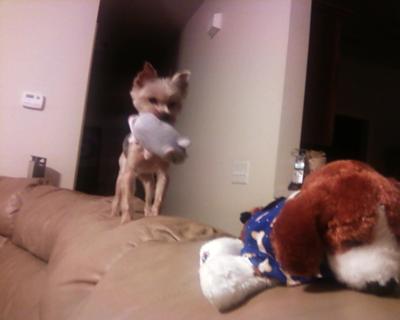 sparky and his toys
This is sparky and I've named him sparky for many good reasons.
My friends always tells me it was good of how I named him.
My name starts with a S and my last name's park, so I decided on spark. But then my parents told me to add a y so thats how he got his name.
He is 2 years old. He's my best best best friend!!! I love him with all my heart.
At our house he's the youngest in our family. He makes me laugh everyday with the silly things he does.
I have lot more years to be spent with him and I know they're all going to be good.
When I grow up, I plan to have sparky be with me when I succeed. No matter what !!
Sparky is my best and will always be that way!!! 😀
i love you baby~~ forever and ever my baby brooo~ ^^