by stella
(richmond, virginia)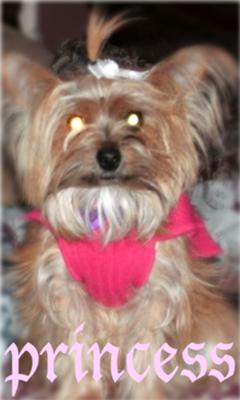 My baby girl ( sorry about the eyes)
Todo was rescued from an abusive family and has really made herself at home with her new family.
She is still young so we are very happy to have been given the chance to give her a new begining.
She loves to dress up and chew on her bones. You say lets go bye bye and she is off like a bullet.
Todo has really made her place known in our hearts and she is now our little princess.