by joannie
( cleveland,tn)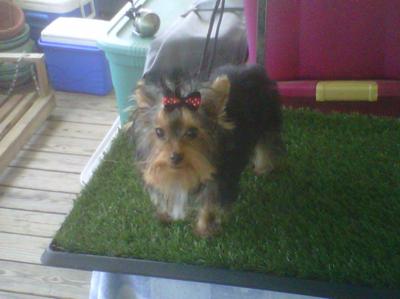 sophia
I got a yorkie from a breeder when she was 9mths old and not potty trained. I managed to potty train her to use pee pee pads and go outside.
I think she was kept in her cage for a long time cause when I first tried to crate train her she would potty in her cage.
I have 4 other small dogs with beds in my room. When I got first got my yorkie I started to notice that she would would put poop in any of the dogs beds, even her own!
At first I thought she was eating it, but I think she just carries it around and puts it in any of the dog beds!
I tried putting pineapple in all dogs food and it seemed to help for a littlewhile but not long. I tried adding nutracal everyday to her diet but she continued to still do it.
I've had her now for 8 mths and nobody I have asked has ever heard of such a thing.
I need help it is driving me crazy!