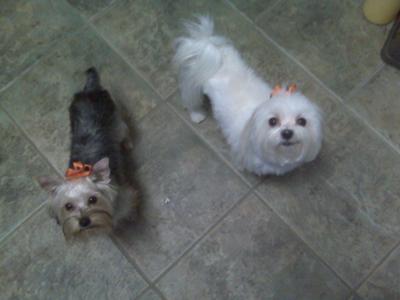 I would like to know the best method for training a Yorkie not to bark, or at least to stop barking when told.
I have tried everything I know that has worked on every other dog I have ever owned.
I understand Yorkies bark a lot, but this is excessive.
She doesn't bark when I'm gone, so I don't think it is anxiety.
She seems to be attention seeking when I am home. I have tried ignoring her until she is quiet, rewarding her when she is quiet on command, but nothing really seems to work.
Otherwise, she is fairly well behaved and obeys commands.
She is only about 18 months, so I am hoping she will calm down a little with age.