by Carol
(Canada)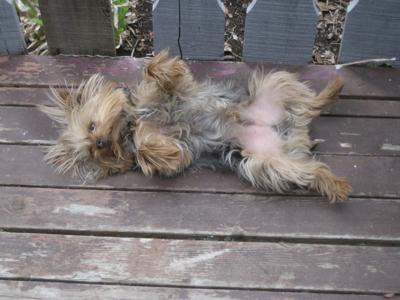 We are our yorkie Tiko's 2nd furever home and since he has come to stay (from a 3rd floor city condo) with us (in the country) his slogan is "I'm a big Dog Now".
He thrives with a Choc lab & A Golden Retreiver Boxer cross.
Even cuddles with the latter!