by Krystynn
(Indiana)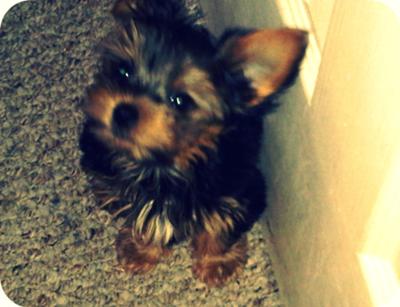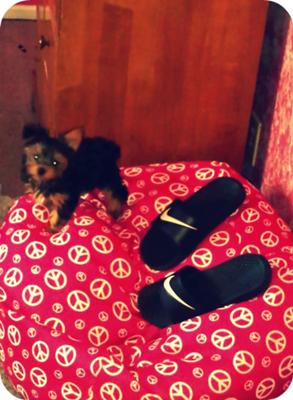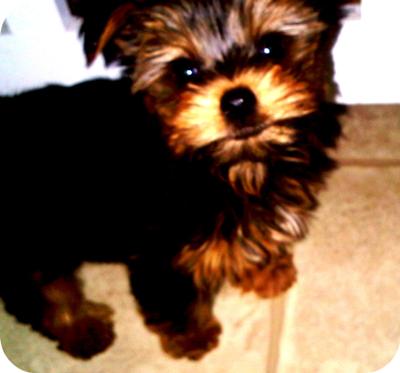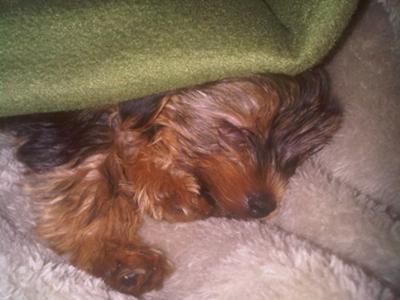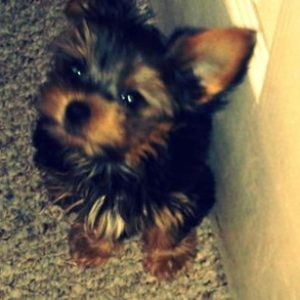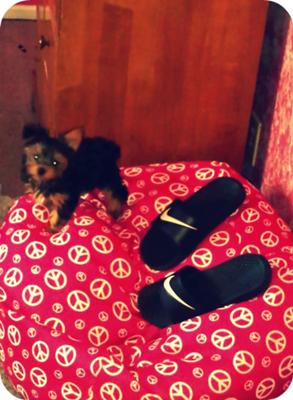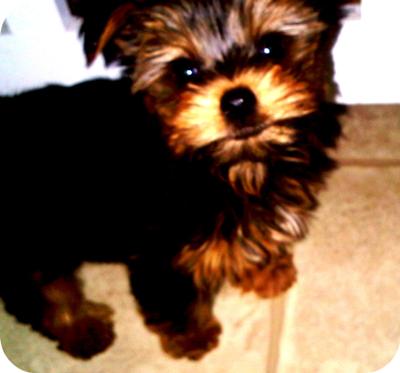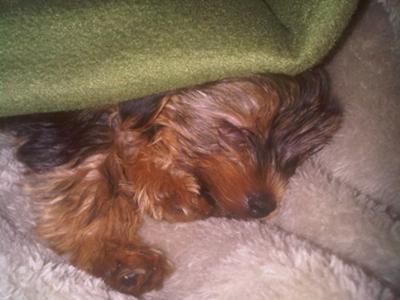 Bailey A.K.A Button is a very spunky 14 week old full blooded yorkie.
He is my entire world!!!
He stole my heart the first time I saw him & I knew right then he was the one. He was the best Christmas gift anyone could ask for, he made my entire Christmas.
He is my meaning for everything & I don't know what I would do without him in my life. He has an older brother Michael a 7 Year old Maltese, & two older sisters Sophie a 3 year old Maltese-Papillon & Zoey a 6 year old Shih Tzu.
He is the best puppy anyone could ask for & I love him more & more every day. 🙂