by Sharon Sumrow
(Mabank, Tx)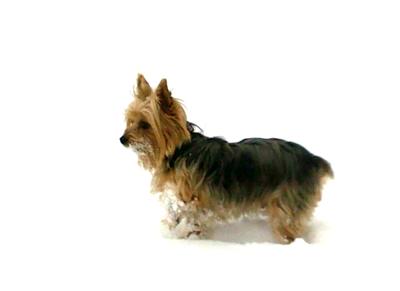 Super Bowl Bound-2010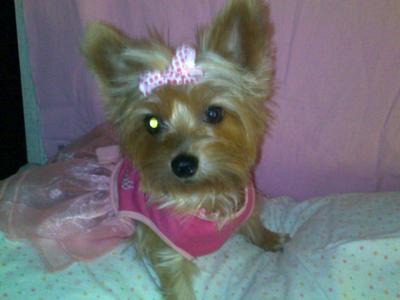 Thanksgiving Day 2009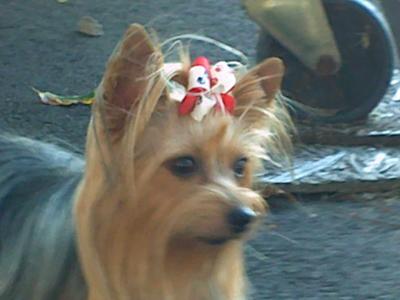 My Girl Hallie

I know that squirrel came up here?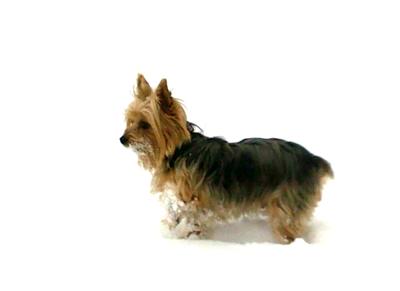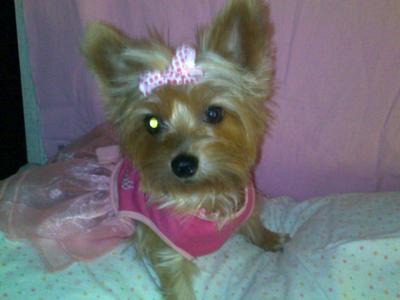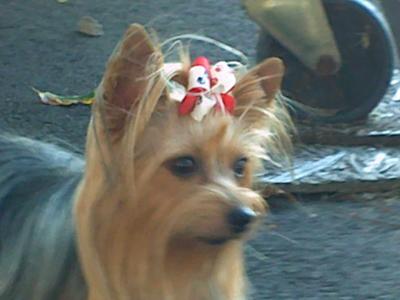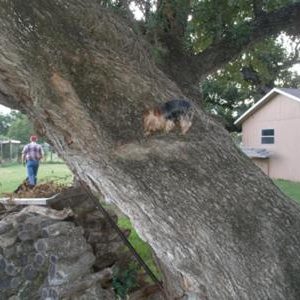 My Yorkie Hallie was a gift to me from my husband on Christmas Eve 2007.
She was just the sweetest little bundle of energy weighing in at 1.5 lbs.& nine weeks old.
She has brought my husband and I countless hours of pure enjoyment. Her facial expressions, her actions, her personality is like no other dog ever.
We both believe she understands everything we say.
She is friendly, gorgeous, smart, loving, and she will lick your tears away when you cry.
I call her my little piece of "Heaven". And honestly I can't think of one negative trait or habit she has other than, she used to get car sick every time we took her with us, but I think she has pretty much out grown that.
Hallie has had 2 litters of pups, 5 the first time, and 4 the second time. She made the prefect momma, and she truly acted as though she loved it.
She is now 3 1/2 yrs old, and still has the energy of a 3 month old puppy.
She still pretty much has her "girly figure" even after the two yorkie litters, and so far so good, her health has been outstanding.
She is so funny to watch when she is in full coat, she prisses up and down the sidewalk with her hair blowing in the wind, and she walks really fast like she is on a model runway, her head up as if to say "i'm so beautiful"!
I know there is life, and death is inevitable for all, but the thought of loosing my little Hallie brings tears to my eyes just thinking about it.
I do believe the way we have raised her has a lot to do with the way she is.
She has never been spanked or hit for having an accident in the house, she responds very well to a light scolding, and last and certainly not least, she never chewed up anything that wasn't hers.
In my opinion she could be the poster girl for Yorkie Magazine.
She learned to sit, stay, in one evening, she learned to fetch in 10 minutes, she can stand on her hind legs and dance in a circle, she can stand on her hind legs and you can tell her to "back" and she will hop backwards across the room without coming down on her front legs.
She can speak, when asked, and is a very good watch dog. (she lets you know someone is here, and she can't wait to go out and greet them, and then jump in their car to go for a ride when they leave).
She is truly my little angel and I love her so very much.