by Ashley
(Miami)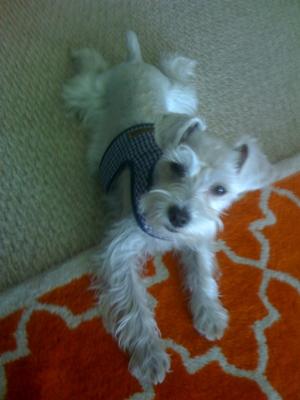 zoe around 1 1/2 years old and about 8 lbs
Our 2 year old Snorkie, Zoe, is an absolute angel!
She has the most amazing personality, loves everyone and everything.
Extremely smart, and most of all she is gorgeous and adorable!
Everyone that meets her ends up wanting a snorkie, in fact my mother in law is looking for one right now. 🙂
I highly recommend this breed!!