by Pam Ward
(Evansville, In, us)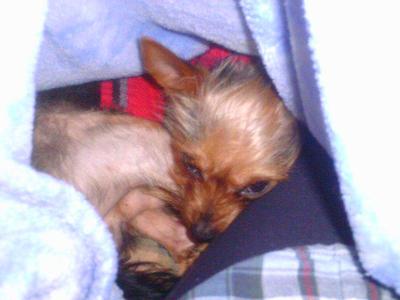 He has the apple shape head. His face is brown. But his body is silver and gray the hair is semi long on his back. And His tail is fluffy.
He is very loving and loves to cuddle. He sleeps on his back. And under blankets. He does appear to have dry skin. He loves to play with my other Chi. They are best friends.