by Alisha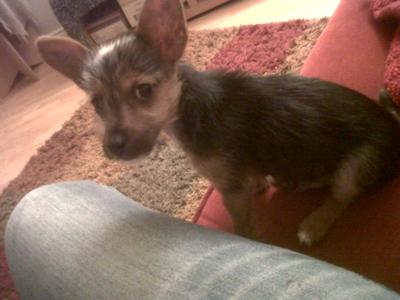 I'm currently fostering this little man, his owners decided he was too yappy already (he's 8 weeks old) and surrendered him.
He's very much a yorkie, in coating and body shape (and barking), but he has the distinct crown-head of a chihuahua, as well as the pointed, large ears.
He's extremely energetic, quite shy and will bark at strangers, but shows no signs of agression and comes round to best friend status within 5 minutes!
A teeny dog with a bit of a God complex! I never was a fan of the teeny handbag breeds, but he is just a character!!