by joanne
(newcastle)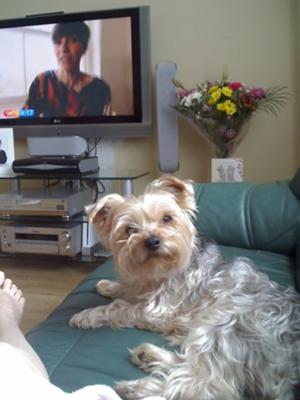 my dog benji
His eye lids seem to be swolen and they seem to be a grey coulor he seems to be limping. my mam is so worried she is going to take him to the vets on monday on first opaitment. i was just wordiring if enyone could give use some advice beacuse benji is a very luved pet throught the family he is 8 years old.
He gets loads of attention cuddlles and love. he dusent seem to eat his dog food he cums around us for humon food so he get fed humon food we would hate if entthing happend to benji beacuse i love him so so so so mutch.
if eny one knows eny thing please say so xxxxxxx……
joanne castledine and benji.