by Courtney C.
(South Carolina, USA)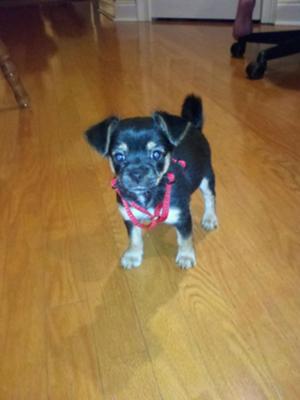 My Chorkie is only 8 weeks old, so not quite sure on his temperament yet. But he seems to be very calm.
Loves to sleep but I believe that's the puppy in him.
His dad was a Long haired chihuahua of about 5lbs and him mom was your average Yorkie of 5lbs.
Only time he barks is when he's put in his crate at night or can't find me, other than that haven't heard a sound out of him; not even when we play.
He's doing good with house training but does slip up sometimes.
Could not ask for a better dog.