by Melissa Keklak
(East Stroudsburg, PA)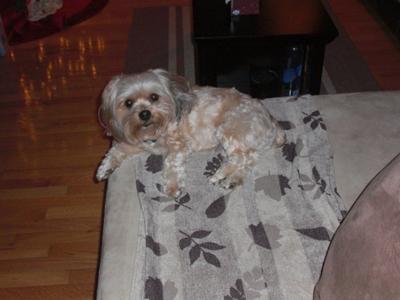 I could not be happier with my Chorkie Bailey. He has the best personality and is hands-down the best dog.
He plays when you want to play, he snuggles when you want to sleep and he was easy to train.
He was very dark as a puppy and as he got older (he is 3 now) his coloring became very light.
He is the best dog and people fight over watching him and playing with him because he is so good with people.