by Connie
(Waynesville, Missouri USA)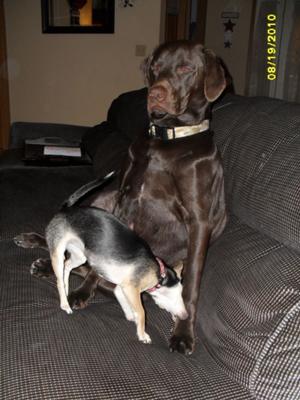 scooby the chocolate chew toy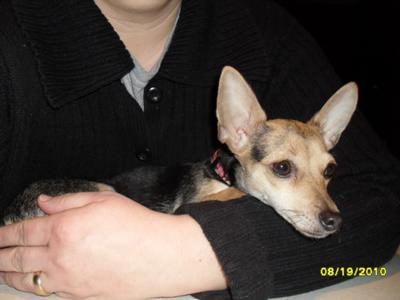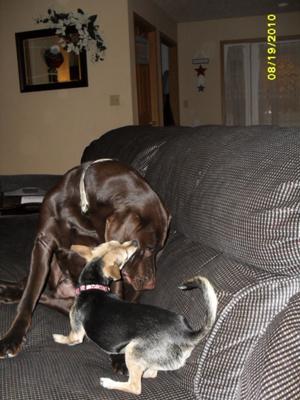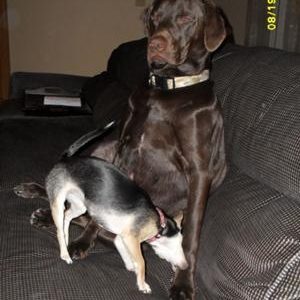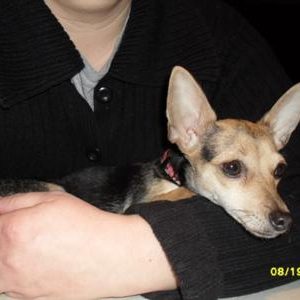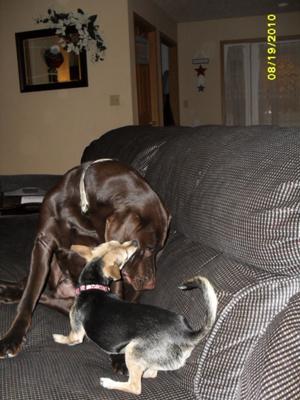 Pixie came to our family as somewhat of a rescue.
A neighbor of my sister approached my husband and I one day while we were visiting my sister.
He asked us if we wanted a dog, told us that he "just wasn't a pet person", and lucky for Pixie we had been thinking about adding to our family so she came home with us.
We later learned from my sister and the other neighbors that the man who owned her(Pixie) had been mean to her.
On several different occasions they said they saw him shaking and throwing the 4lb Chorkie.
That explained a lot of the piddling she did whenever my husband would reach for her.
She was very hand shy and had not been properly house broken.
One month after she moved in she got parvo, which our vet informed us that she hadn't had her puppy shots or she wouldn't have gotten this horrible virus that most dogs don't survive from.
After a round of antibiotics and anti-ecoli meds she pulled through. So after her rough start and fight with parvo we've changed her name to The Pixinator.
She's a tough little girl!
Four months later we couldn't ask for a better dog. Although she is still a little stranger shy we've been working on that by taking her with us and exposing her to as much as possible.
At home she has her 75lb chocolate lab chew toy Scooby to play with, my two sons ages 7 and 3 and her new favorite my hubby.
She's really turned out to be a wonderful love muffin.