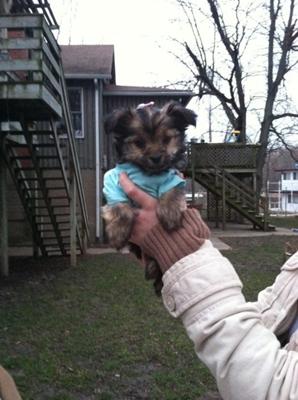 Princess Layla
We just got our chorkie a few days ago and tomorrow she will be 9 weeks!
She has the sweetest personality ever..and of course she is my little prinicess.
I also have a chocolate lab Stella who will be 1 year on april 2.And they love each other.
Layla will tease Stella and try to pull her bone away.
She recently started barking, and I tell you what it is the cutest thing I've ever heard!
I am a petstylist, so I plan on growing out her hair to a nice decent length. I can't wait to see her grow up to be a beautiful dog.