by Anna
(Seymour Mo. )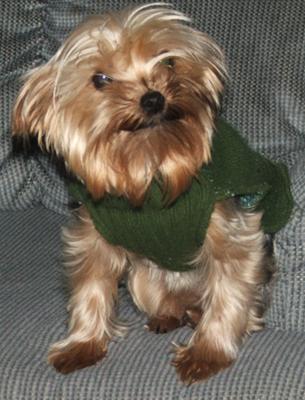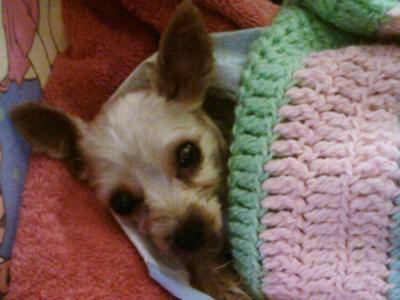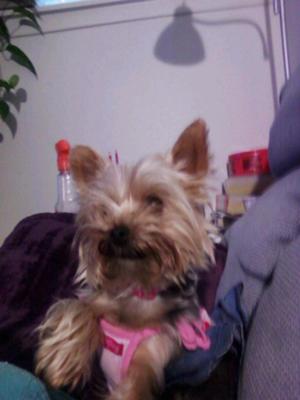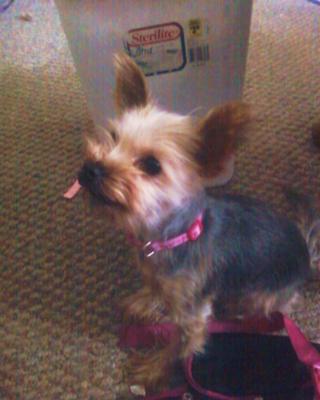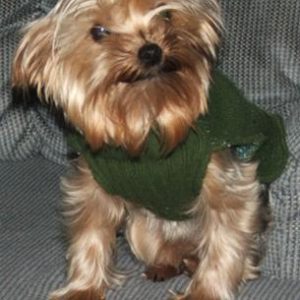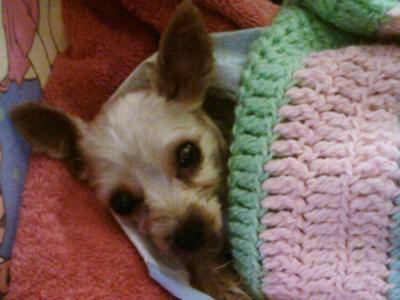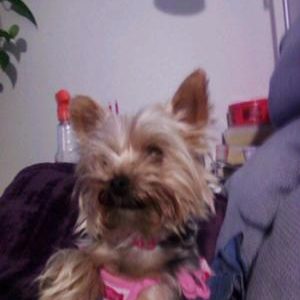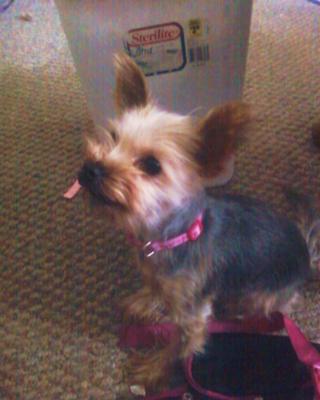 Our baby is the best little one we have ever had. She is so cute and still looks like a puppy. She loves to be held and snuggled and she loves to play.
Halo has brought so much joy into our home. She is very house broken and will let you know when she needs to go out.
She is amazingly smart and very spoiled. She is good with our other animals and loves kittens.
She is very small and two months ago she woke up paralyzed. They wanted us to put her down but we just couldn't do it.
We worked with her and nursed her back to health and she still has one leg that isn't working but we do water therapy and work with her leg and are hoping we can get it working again. As it is she can walk on the three remaining legs.
We don't have the money for the surgery that would help her so we Pray this will all work.
We can't bare the thought of loosing her so soon.
Our Yorkie Chihuahua Mix is an amazing, tough, and brave little girl and we feel so Blessed to have her in our lives…