by Dina
(Bradenton, Fl)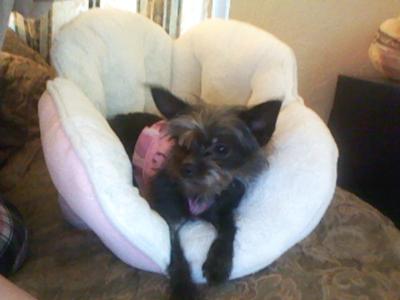 Princess sporting her new dress and bed.
My chorkie is a black & silver, and her hair is about middle length.
Yes, these dogs are very fragile. She is a little yappy, but only around loud noises and with cats.
I also own a cat and she does not get along well with the cat in particular.
She is not shy around people, she is quite friendly actually.
Great lap dog for sure!