by Mary
(New Hampshire)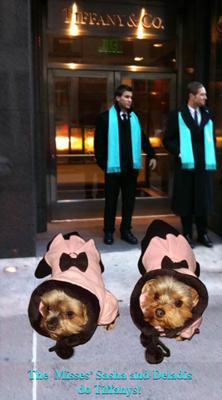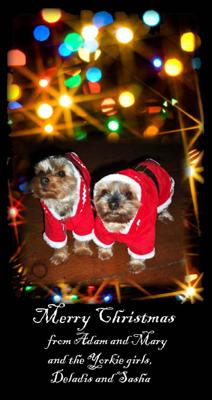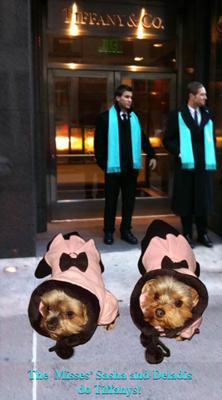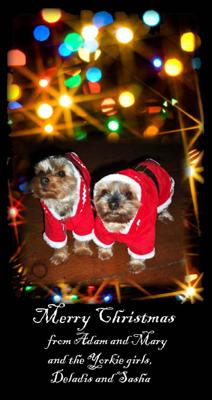 We adopted Sasha when she was 4 almost 2 years ago from a breeder when she was no longer a "money maker"—the breeder couldn't get rid of her fast enough.
She now is a changed, happy, loving dog in her 'forever home.
We got Deladis almost 2 years ago as a 6 week old pup for doing a favor and helping someone out.
We think our little angels are the sweetest!
I had these ideas, and my hubby the graphic designer did his magic to create these pictures!