by Shiloh
(Greencastle, IN)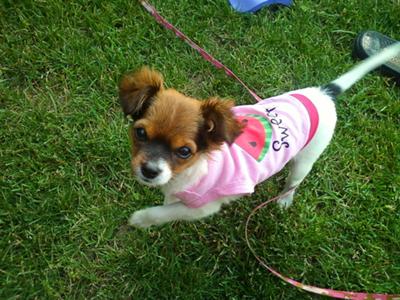 EllaBella
We have had Ella since she was about two months old.
She is very playful and does well with our children who are 14,10, and 14 months.
She is also very protective of them and will bark at anyone who comes near them (and then will hide behind me :0) )
Her father was a Chorkie also and her mother was a registered Chihuahua.
She is a joyful addition to our family!