by [email protected]
(CT)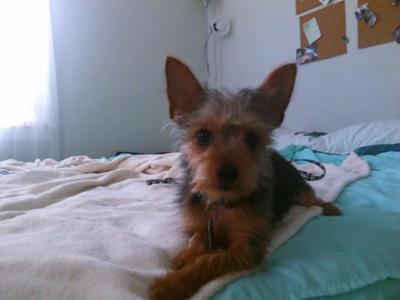 I adoped my Chorkie when he was six months old. The lady I adopted him from couldn't keep him because of her landlord.
This is my first small dog and I though he was goin to pee and poo all over my my house. He is potty trained and it took no effort, they are very smart and easy to train.
Logan loves kids and loves to socialize. I take him everywhere but I do get nervous when he is around small children just because he is so small and kids are rough and dont realize it.
I have a newfoundland named bentely he is very gentle and greta a boxer and two cats and they all get along.
A chorkie is a great family dog. I do think it is important to socialize your chorkie with kids strangers exct. and also socialize with all dogs.
Logan also loves to play fetch!