by Arnell Mecale
(Gallup,New Mexico)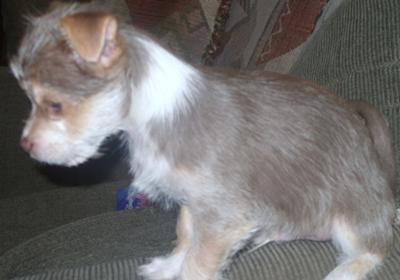 when my scruffy came home..11wks old
My Yorkie Chihuahua mix, Scruffy, is 15 weeks now and he is a brat.
He is greyish white in color and is whinny when he sees me or my husband.
He is very protective of my 3yr old daughter who likes to tease him..but loves kids and those who visit.
It took me only 3 days to train him to go potty outside.. he is very smart.
He is the best thing my husband ever has given to me.. I love my scruffy!