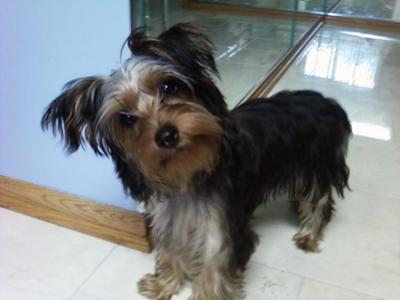 Hello,
I have 10 month Yorkie that has had a cough for 3 weeks now and is not his usual playful self.
He has had all his shots and been on several meds.
I even took him to a cardiologist who said his heart is fine, but is now running blood work to test for respiratory problems,allergies, bronchitis, infections.
Has anyone ever had any similar symtoms with their Yorkie?
Thank you
Diane